Blog Archives
When I first came across this article this morning I had some trepidations to read another article on Gun Control using another Tragic school shooting, and it wasn't just the push for more gun control laws, but it's always hard to read about children being senselessly murdered!   Within a few minutes, I realized, I remembered this tragedy all too well and how it affected me in 1989, even though I was only 23 and childless.  I had spent many summer's earlier working as a summer camp counselor with children close to their ages.  I went ahead and read the article and then the surprise near the end, Rob Young.
Rob Young was a victim and a survivor of the Stockton, Ca., Cleveland Elementary School playground shooting, when a disturbed person by the name of  Patrick Purdy walked onto the playground and proceeded to commit a heinous crime. Rob Young was 6 years old when he was shot in the foot and had bullet wounds from bullet fragments in his chest.  Rob Young, also known as 'Robbie' still today to some of his teachers though is what some consider the "wildcard" in this community, he is opposed to gun control, at least more gun control laws.
Rob Young has stepped forth, away from those in his community that are supporting more gun control laws to advocate for there to be properly trained, armed school teachers and principals as well as armed security guards at schools.  Rob Young felt that he needed to speak out against gun control and gun free zones so he joined Gun Owners of America, this organization is supporting legislation introduced by Texas Republican Congressman Steve Stockman that repeals "gun-free zones" on school campuses.   I should also mention that Mr.Young is also referred to as Officer Young, he is a police officer and has stated,
"I deal with gang members all the time," Young said. "I've arrested people in the past who have been arrested more than once for unlawfully carrying firearms. A lot are convicted felons, they're carrying guns that were stolen or that have the serial numbers scraped off. These are criminals. They're not supposed to be carrying guns, anyway."
Patrick Purdy the man who committed this heinous crime on January 17, 1989, was a drifter and had an extensive criminal record that dated as far back to this teen years in 1977.  Purdy, had a record for running away, narcotics usage, drinking, violence, armed robbery, white supremacy, and had been diagnosed with slight mental retardation in to be considered, "a danger to himself and others" by a psychiatric evaluation while in prison in 1987.  Not only that but a female friend of Purdy's, Kelley Riley stated that, "his clothes and guns bore radical Islamic slogans".  Kelley goes on to state in the article how, "nice" most of the time Purdy was, but in the same interview for the Prescott Courier she goes on to state how often he was prone to moodiness and his paranoia.  Patrick Purdy had also attended Cleveland Elementary school in his troubled youth.
Gun control laws dating back to 1968 (the federally mandated Gun Control Act of 1968) are supposed to prohibit firearms from those that:
 is under indictment for, or has been convicted in any court of, a crime punishable by imprisonment for a term exceeding one year

is a fugitive from justice
 is an unlawful user of or addicted to any controlled substance (as defined in section 102 of the Controlled Substances Act (21 U.S.C. 802))
has been adjudicated as a mental defective or has been committed to any mental institution
who, being an alien – (A) is illegally or unlawfully in the United States; or (B) except as provided in subsection (y)(2), has been admitted to the United States under a nonimmigrant visa (as that term is defined in section 101(a)(26) of the Immigration and Nationality Act (8 U.S.C. 1101(a)(26))
 who (!2) has been discharged from the Armed Forces under dishonorable conditions
 who, having been a citizen of the United States, has renounced his citizenship
is subject to a court order that restrains such person from harassing, stalking, or threatening an intimate partner of such person or child of such intimate partner or person, or engaging in other conduct that would place an intimate partner in reasonable fear of bodily injury to the partner or child, except that this paragraph shall only apply to a court order that – (A) was issued after a hearing of which such person received actual notice, and at which such person had the opportunity to participate; and (B)(i) includes a finding that such person represents a credible threat to the physical safety of such intimate partner or child; or (ii) by its terms explicitly prohibits the use, attempted use, or threatened use of physical force against such intimate partner or child that would reasonably be expected to cause bodily injury
has been convicted in any court of a misdemeanor crime of domestic violence.
I personally question still, why Purdy wasn't banned from purchasing firearms considering that in 1982 he was arrested for possession of marijuana and drug dealing?
Rob Young has stated on several occasions in several articles that, Gun control would not have saved me or any of my classmates that day."  Officer Young clearly states it's the person behind the violence and the choice of weapon, that is to blame for that day at his school and in other instances of these tragedies.  Rob Young also states something that those who believe in the right to bear arms for self-defense know too,
Excessive gun control laws and "minimum staffing levels," Young believes, leads police forces to be "reactive" rather than " proactive" so that police officers often feel more like "coroners" rather than officers of the law.
The police cannot be everywhere all the time, many times they are acting in response to a crime that has already been committed or in the process of being carried out.
I personally stand with school shooting survivor/Officer Rob Young in agreement that gun control and gun free zones are not the answer!  I hope if you weren't familiar with this tragic event in Stockton Ca., and/or have never heard of Rob Young that you'll take the time to go back and click on some of the highlighted links to read the more detailed interviews and statements with Rob Young and the background on Patrick Purdy.  I shall add Rob Young personally to my evening prayers as well as those for all our service providers that are sworn to serve and protect while putting their very own lives in jeopardy every day.
In the end I keep thinking back to a statement made by a criminologist and Florida State Professor that I had written a blog based on his research being used in the Heller v Washington Supreme Court case.  Professor Gary Kleck had read that blog as I submitted a copy to him and he even provided me with some newer research of his by taking the time to scan and email significant sections of his research to me, a very kind and generous act that is so very much appreciated.    Prof. Gary Kleck states:
Probably fewer than 2% of handguns and well under 1% of all guns will ever be involved in a violent crime. Thus, the problem of criminal gun violence is concentrated within a very small subset of gun owners, indicating that gun control aimed at the general population faces a serious needle-in-the-haystack problem.
This my friends is something you don't see enough in the Main Steam Media!!! Black Conservatives (Especially Female Black Conservatives) coming out in support of the 2nd Amendment and much much more! It is such a powerful thing, yet the Main Stream Media still chooses not to acknowledge us. People keep asking the question of how we can get the minority communities more involved, yet when we are involved, we hardly ever get recognized for our efforts. Even the GOP seems to be overlooking the strides Minority Conservatives are taking to be recognized and heard through out the United States, and there are a lot of us out there!!!
My name is Kuuleme Stephens, and  I am a Co-Founder and Co-Author of a group of Black Female Conservatives called The Last Civil Right! We are a group of Conservative Black Women who say the things most people are afraid to say! We are one of the many  Conservative Minority Groups doing our part in the Conservative Movement. We also can be found on  Facebook and Twitter.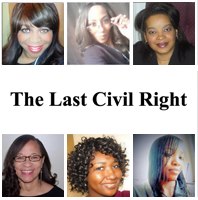 (From Left to Right: Co-Founder and Author- Babette Holder, Co-Founder an Author- Kuuleme Stephens, Co-Author- Pastor Shannon Wright, Co-Author Donna Johnson, Co-Author- Vanessa Anderson, and Co-Author and Co-Founder- Atarah Golden.)

Our Biography reads:

"We are a group of Black, Conservative Female bloggers who speak our minds and are not afraid of a challenge! We blog on all kinds of topics, and we tell it like it is! Our group was created on October 10, 2011.
The authors are all independent, outspoken advocated of the right to have a Conservative opinion, even if you are NOT white. We are ladies of differing descents, but ALL are Americans first."


We had the honor of being invited to New Jersey to speak for the New Jersey Second Amendment Society(NJ2AS) earlier this month! Babette Holder, Co-Founder and Co-Author, posted about the event on our website stating:
"What an exciting week the Ladies of 'The Last Civil Right.org' have had!  Tuesday, March 19, 2013 we were in Kenilworth, New Jersey at the Second Amendment Society to speak about Gun Rights at the invite of Frank Jack Flamingo, president of the NJ2AS.  The event was known as A NIGHT OF FAITH, FAMILY, FREEDOM & THE SECOND AMENDMENT, and we have to tell you it felt like FAMILY!  This was a night of wonderful speeches with a warm, welcoming, and very gun legislation savvy crowd of great American Patriots. We hope you enjoy the video's posted blow, in order are the Last Civil Right ladies and then the video of all the speakers that participated which included Frank Jack Fiamingo/President of NJ2AS, Carolee Adams/President of Eagle Forum, Kenn Blanchard/Rev. and Advocate aka "Black Man With A Gun", and Alexander Roubian/Director of Urban Outreach with NJ2AS."
(Speakers of the New Jersey 2nd Amendment Rally from Left to Right: Frank Fiamingo- President of the New Jersey Second Amendment Society, Kuuleme Stephens- Navy Veteran, Last Civil Rights.org Co-founder, and Political Activist,  Babette TheConservative Holder- Last Civil Rights.org Co-Founder and Political Activist, Carolee Adams- President of the New Jersey Eagle Forum, Pastor Shannon Wright- Ministries Outreach and Last Civil Right Co-Author, Alexander Roubian- Member of the  NJ2AS and  Director of Community Affairs and Community Outreach, Rev. Kenn Blanchard aka "Black Man With a Gun.)
Below is the video of the NJ2AS Rally:

As a Black Female Conservative and Political Activist, I often get questions such as:
" As a black conservative, what are some of the things we can do to get our message out there? What is the black conservative message? What are our main area of concern and what are the obstacles?"
     Here is my short answer:
1. Black Conservatives need to "Come out of the Closet" and start speaking up without fear!
2. A Black Conservatives message is the same as any other Conservatives message only, it is geared more towards our own community and other minority communities to change hearts and minds.
3. Our areas of main concern are education and the needs of the minority communities in order to help them get off the plantation of the Left.
4. The main obstacles we face are the Media, the Democrat Party and it's indoctrination of its people, and the ability to communicate our message effectively and in such a way that all minorities can understand. The Democrat Party likes to keep their constituents ignorant, therefore word choice and phrases used are very important.
     You would be surprised at how the GOP does nothing to help us in Black Conservatives in this fight. One example would be the Lincoln Dinners that are held every year in each state by the RNC. I am aware of only a handful of Black Conservatives at the local levels that have been invited to speak at the local dinners……….. I personally have yet to hear of a Black Conservative speaking at one on the National Level. Also, the GOP doesn't think they have a minority issue and they continue to act as if it's not a problem. I would beg to differ as in, if they didn't have a problem, there would be more minorities in and actively working with-in the GOP…………
     As I stated in one of my own posting on The Last Civil Right .
"Minorities already feel like they don't belong in the GOP and being a minority person, I can understand why……. That is why I chose to remain an Independent for so long. Minority Conservatives are already cast out of their own Communities and from the looks of things as they are now; the GOP is not equipped or ready for them either. The way I get treated at most GOP functions, most minority people would have already run. That is why you have separate party groups like Hispanic Republicans and Black Republicans. They don't feel a part of the regular GOP, yet they consider themselves Republican because of their Conservative views and ideology. I however am more head strong and don't get my feelings hurt as easily as most."
     In order to fight the incompetence and ignorance of the Left, we are finding that we as Minority Conservatives are having to bring ourselves out into the limelight so that others may have the courage to do so as well. In doing so this helps beat the argument that there are 0% Black or Minority Conservatives in this Country. Now we could stop what we are doing if you'd like……….. But I think that would be a very bad thing to do. The Left is ruining this Country with its lies. If we do not fight them in this Country and with-in our Minority Communities, all will be lost quicker than it already is being lost…….
     Many of my Non-Minority Friends ask:
"Kuuleme you are doing an excellent job. I watched with pride how you, Babette Holder and Pastor Shannon represent yourselves and the total message you market. We do need to support you. How can we help?"
     My simple answer to this is:
"The first step is to acknowledge that the GOP does indeed have a minority problem. Then and only then can we begin to begin to fix this dying system. Ignoring the race issue is not working. Look at how it has worked out for the GOP so far……… We have got to hit this head on! There are plenty of Minority Conservative Patriots out there. Help in spreading the news of them and what they are doing in this Conservative Movement! Share their links, pictures and videos to the Social Media Outlets, with your Local Representatives,  and even the Main Steam Media Outlets if you have access to them! so that they may be seen around the world. Let them all know we are in this Conservative fight together as American Patriots!!!"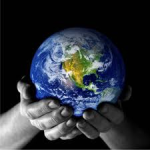 "You can't change the world
But you can change the facts
When you change the facts
You change points of view
We change points of view
You make change a vote
And when you change a vote
You may change the world…."