Monthly Archives:
March 2013
This my friends is something you don't see enough in the Main Steam Media!!! Black Conservatives (Especially Female Black Conservatives) coming out in support of the 2nd Amendment and much much more! It is such a powerful thing, yet the Main Stream Media still chooses not to acknowledge us. People keep asking the question of how we can get the minority communities more involved, yet when we are involved, we hardly ever get recognized for our efforts. Even the GOP seems to be overlooking the strides Minority Conservatives are taking to be recognized and heard through out the United States, and there are a lot of us out there!!!
My name is Kuuleme Stephens, and  I am a Co-Founder and Co-Author of a group of Black Female Conservatives called The Last Civil Right! We are a group of Conservative Black Women who say the things most people are afraid to say! We are one of the many  Conservative Minority Groups doing our part in the Conservative Movement. We also can be found on  Facebook and Twitter.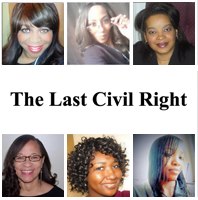 (From Left to Right: Co-Founder and Author- Babette Holder, Co-Founder an Author- Kuuleme Stephens, Co-Author- Pastor Shannon Wright, Co-Author Donna Johnson, Co-Author- Vanessa Anderson, and Co-Author and Co-Founder- Atarah Golden.)

Our Biography reads:

"We are a group of Black, Conservative Female bloggers who speak our minds and are not afraid of a challenge! We blog on all kinds of topics, and we tell it like it is! Our group was created on October 10, 2011.
The authors are all independent, outspoken advocated of the right to have a Conservative opinion, even if you are NOT white. We are ladies of differing descents, but ALL are Americans first."


We had the honor of being invited to New Jersey to speak for the New Jersey Second Amendment Society(NJ2AS) earlier this month! Babette Holder, Co-Founder and Co-Author, posted about the event on our website stating:
"What an exciting week the Ladies of 'The Last Civil Right.org' have had!  Tuesday, March 19, 2013 we were in Kenilworth, New Jersey at the Second Amendment Society to speak about Gun Rights at the invite of Frank Jack Flamingo, president of the NJ2AS.  The event was known as A NIGHT OF FAITH, FAMILY, FREEDOM & THE SECOND AMENDMENT, and we have to tell you it felt like FAMILY!  This was a night of wonderful speeches with a warm, welcoming, and very gun legislation savvy crowd of great American Patriots. We hope you enjoy the video's posted blow, in order are the Last Civil Right ladies and then the video of all the speakers that participated which included Frank Jack Fiamingo/President of NJ2AS, Carolee Adams/President of Eagle Forum, Kenn Blanchard/Rev. and Advocate aka "Black Man With A Gun", and Alexander Roubian/Director of Urban Outreach with NJ2AS."
(Speakers of the New Jersey 2nd Amendment Rally from Left to Right: Frank Fiamingo- President of the New Jersey Second Amendment Society, Kuuleme Stephens- Navy Veteran, Last Civil Rights.org Co-founder, and Political Activist,  Babette TheConservative Holder- Last Civil Rights.org Co-Founder and Political Activist, Carolee Adams- President of the New Jersey Eagle Forum, Pastor Shannon Wright- Ministries Outreach and Last Civil Right Co-Author, Alexander Roubian- Member of the  NJ2AS and  Director of Community Affairs and Community Outreach, Rev. Kenn Blanchard aka "Black Man With a Gun.)
Below is the video of the NJ2AS Rally:

As a Black Female Conservative and Political Activist, I often get questions such as:
" As a black conservative, what are some of the things we can do to get our message out there? What is the black conservative message? What are our main area of concern and what are the obstacles?"
     Here is my short answer:
1. Black Conservatives need to "Come out of the Closet" and start speaking up without fear!
2. A Black Conservatives message is the same as any other Conservatives message only, it is geared more towards our own community and other minority communities to change hearts and minds.
3. Our areas of main concern are education and the needs of the minority communities in order to help them get off the plantation of the Left.
4. The main obstacles we face are the Media, the Democrat Party and it's indoctrination of its people, and the ability to communicate our message effectively and in such a way that all minorities can understand. The Democrat Party likes to keep their constituents ignorant, therefore word choice and phrases used are very important.
     You would be surprised at how the GOP does nothing to help us in Black Conservatives in this fight. One example would be the Lincoln Dinners that are held every year in each state by the RNC. I am aware of only a handful of Black Conservatives at the local levels that have been invited to speak at the local dinners……….. I personally have yet to hear of a Black Conservative speaking at one on the National Level. Also, the GOP doesn't think they have a minority issue and they continue to act as if it's not a problem. I would beg to differ as in, if they didn't have a problem, there would be more minorities in and actively working with-in the GOP…………
     As I stated in one of my own posting on The Last Civil Right .
"Minorities already feel like they don't belong in the GOP and being a minority person, I can understand why……. That is why I chose to remain an Independent for so long. Minority Conservatives are already cast out of their own Communities and from the looks of things as they are now; the GOP is not equipped or ready for them either. The way I get treated at most GOP functions, most minority people would have already run. That is why you have separate party groups like Hispanic Republicans and Black Republicans. They don't feel a part of the regular GOP, yet they consider themselves Republican because of their Conservative views and ideology. I however am more head strong and don't get my feelings hurt as easily as most."
     In order to fight the incompetence and ignorance of the Left, we are finding that we as Minority Conservatives are having to bring ourselves out into the limelight so that others may have the courage to do so as well. In doing so this helps beat the argument that there are 0% Black or Minority Conservatives in this Country. Now we could stop what we are doing if you'd like……….. But I think that would be a very bad thing to do. The Left is ruining this Country with its lies. If we do not fight them in this Country and with-in our Minority Communities, all will be lost quicker than it already is being lost…….
     Many of my Non-Minority Friends ask:
"Kuuleme you are doing an excellent job. I watched with pride how you, Babette Holder and Pastor Shannon represent yourselves and the total message you market. We do need to support you. How can we help?"
     My simple answer to this is:
"The first step is to acknowledge that the GOP does indeed have a minority problem. Then and only then can we begin to begin to fix this dying system. Ignoring the race issue is not working. Look at how it has worked out for the GOP so far……… We have got to hit this head on! There are plenty of Minority Conservative Patriots out there. Help in spreading the news of them and what they are doing in this Conservative Movement! Share their links, pictures and videos to the Social Media Outlets, with your Local Representatives,  and even the Main Steam Media Outlets if you have access to them! so that they may be seen around the world. Let them all know we are in this Conservative fight together as American Patriots!!!"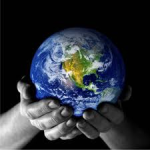 "You can't change the world
But you can change the facts
When you change the facts
You change points of view
We change points of view
You make change a vote
And when you change a vote
You may change the world…."
Conservatives have always been at the forefront of civil rights: abolishing slavery, desegregation, and women's suffrage. Democrats were in favor of each of these assaults on individual freedom and fought hard to keep them in place. The Democrats of today cannot claim to be the historic pioneers of the emancipation of slaves, nor of women's rights: their entire history is devoid of the pursuit or defense of freedom. So in recent years, Democrats have hijacked traditionally conservative values and achievements, specifically "civil rights" and "freedom." This was not only to gain more power and influence among the populace, but to cloak one cause in particular – gay marriage.  This has led conservatives to believe gay marriage is a conservative cause because it promotes freedom.  This has also led Americans to believe that gay rights are akin to civil rights by conflating the black struggle during the civil rights movement to the homosexual's struggle for gay marriage.
Only, the civil rights struggle and the "struggle" for gay marriage are incomparable, and gay marriage does NOT promote freedom.
Conservatives believe that individuals should be free to pursue happiness without government intrusion into their private lives and as long as they do not infringe upon the freedoms and rights of others.  We could then conclude this to be a perfect reason as to why conservatives should jump on the 'gay marriage' band-wagon.  After all, homosexuals (are we even allowed to use that word anymore?) desire just as much to be happy as anyone else and marriage – a voluntary contract between two parties – hardly infringes upon the freedoms and rights of other people. This argument has prompted over 100 Republican politicians to sign a "Gay Marriage" brief seeking to have gay marriage protected under The U.S. Constitution and so be nationally recognized.  Conservatives are slowly buying into the lie that if we do not change our stances on issues such as gay marriage, the Republican Party as we know it will slip into oblivion, never to recover again.
Even if we were to grant that in the name of freedom, gay marriage should be protected under the constitution, would conservative individuals like pastors and business owners retain their freedom to deny service to homosexual couples under the First Amendment?  If the answer is no, then providing an increase in freedom for a protected minority group while denying a natural freedom to individuals would not be a conservative cause; that is liberalism.  If the answer is yes, then homosexuals will not have gained anything that has not already been guaranteed to them through common law partnerships or civil unions… and so, why would we as traditional conservatives fight for it?
The confusion stems mainly from a lack of public understanding or caring as to why The US Constitution exists. We've heard many on the left scoff at the desire to protect the right to own semi-automatic weapons on the basis of defending against possible tyrannical governments when the Constitution, and by extension the Second Amendment, exists to protect against that very thing! The Constitution protects us from government tyranny. It does not protect your rights from someone else; the U.S. Criminal Code does that.
If "gay marriage" was protected under the Constitution, it would simply prevent government, government officials, and government services from discriminating against or refusing to recognize gay marriage and couples.  It would not prevent a church pastor, a private party, from refusing to marry them.  It would not prevent a bakery, a private business, from refusing to make their wedding cake.  The inclusion of gay marriage into the Constitution would not prevent any of these things unless government were to also limit the individual's Constitutional rights…
…Maybe by claiming that gay marriage is a "Civil Right?"
Definitely!
It is now clear why militant homosexuals are so bent on co-opting the "civil right" label for their own cause.  They understand that the inclusion of gay marriage into the Constitution is socially meaningless without also having a form of legal protection against discrimination.  They place so much emphasis on government involvement in the redefinition of marriage because they want government intervention on their behalf, uncaring as to the rights of others that may be infringed upon in the process.  It is a wonder why conservatives in favor of "gay marriage" cannot grasp this.
To make the "inclusion" of gay marriage more palatable to Americans, what is better than to liken homosexuality to the minority group at the center of the Civil Rights movement: blacks?  This comparison also fails on closer inspection.
The fundamental reason for discrimination against blacks did not involve who they were having sex with or any other behavior; it was the color of their skin.  To compare one's sexual orientation — a preference — to  the motive behind the persecution blacks faced up until the 1960's — immutable physical characteristics — is to undermine the Civil Rights Movement as a whole.  Blacks were enslaved, lynched, whipped, and hunted down by vicious dogs, to list just a few of their past adversities.  What adversities that are even remotely comparable to the struggles of blacks do homosexuals as individuals or couples face today that would require them to acquire a protected status?
Yes, it is true that individual homosexuals might experience persecution for their sexuality, but homosexuals did not experience government-sanctioned persecution as a whole. There is a great difference between government-sanctioned persecution and a heinous act a private citizen commits against another. The civil rights act was reactionary to an entire culture of racism that often resulted in violence and dehumanization of blacks as well as denying them Constitutional rights. The persecution of homosexuals every now and then and over the course of several decades by specific individuals is absolutely incomparable, because they are isolated cases.
There are still black men who are beaten to a bloody pulp for being black. In an incident two years ago, a man was deliberately killed. Likewise, there are white men who are beaten for being white; and after the Trayvon Martin case, which drew national attention, we saw a lot of cases where whites were targeted by blacks out of vengeance for the death of Trayvon.  There are and might always be individuals who hate and abuse homosexuals just as there are people who hate and abuse blacks or whites.
A few months ago, our TCC colleague composed an article titled "Exclusion Does Not Equal Discrimination."  That title is applicable here aswell.  Single individuals are not entitled to marital benefits because they are not married.  Polyamorous individuals are not entitled to marital benefits because marriage is between two parties.  Likewise, homosexual individuals are not entitled to marriage because marriage is between a man and a woman.  In each scenario the party is excluded, and neither party is licensed to change the definition of marriage simply because they don't like being excluded.  The definitions of those words exclude by nature.
Gay marriage would not only dilute our language, but dilute conservative history and most importantly, dilute American freedoms. The attempt by some conservatives and notable Republicans to adopt gay marriage as a conservative cause is entirely self-defeating.  Conservatism is about protecting freedoms and limiting government, but legally enforcing "gay rights" will require an increase of government control in our private lives.
This article was originally published on TheCollegeConservative.com
About the authors:  Avey Owyns and Atarah Golden co-authored this article together.  Atarah Golden is the co-founder of The Last Civil Right and a contributor for TheCollegeConservative.  Avey Owyns is also a TheCollegeConservative contributor.  Owyns is Canadian and is a philosophy major at the University of Windsor.
Atarah Golden | Cecil College | @AtarahGolden
Avey Owyns | University of Windsor (Ontario) | @AveyOwyns